Peugeot 205 Manual
Tailgate wiper motor - removal and refitting
Removal
1 Remove the wiper arm, as described in Section 14.
2 Remove the tailgate trim, with reference to Chapter 11.
3 Disconnect the battery negative lead.
4 Disconnect the wiring and the relay wiring connector (see illustrations).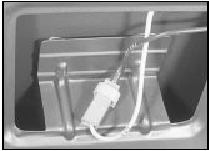 16.4a Tailgate wiper motor wiring connection . . .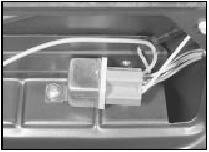 16.4b . . . and wiper motor relay
5 Unscrew the spindle nut and remove the spacer and washer.
6 Unscrew the mounting bolts and withdraw the motor assembly, noting the location of the washers and earth wires (see illustration).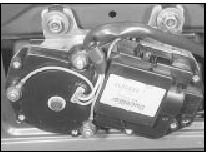 16.6 Tailgate wiper motor and mounting bolts
7 The relay can be removed by removing the mounting screw.
Refitting
8 Refitting is a reversal of removal.










© 2023 www.peugeot205.ru. All Rights Reserved.