Peugeot 205 Manual
Tailgate lock - removal and refitting
Removal
1 Open the tailgate and prise off the trim panel using a wide-bladed screwdriver (see illustration).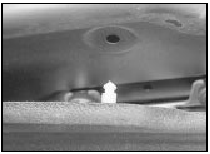 17.1 Tailgate trim panel clip
2 Unbolt the latch and disconnect the operating rod.
3 Slide out the spring clip and withdraw the lock barrel and escutcheon (see illustration).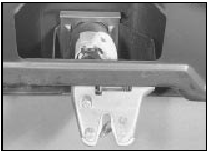 17.3 Tailgate lock and lock barrel
Refitting
4 Refitting is a reversal of removal. Check that the latch engages the striker correctly and, if necessary, adjust the striker position within the elongated bolt holes. Adjust the rubber stops so that the tailgate is supported firmly at the corners when shut.










© 2023 www.peugeot205.ru. All Rights Reserved.