Peugeot 205 Manual
Tailgate - removal and refitting
Removal
1 Open the tailgate and have an assistant support it.
2 Disconnect the struts from the body by prising out the plastic clips and pulling off the sockets (see illustration).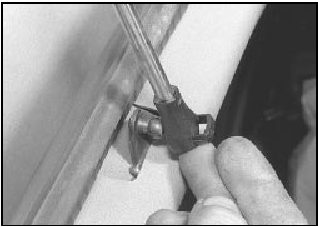 16.2 Disconnecting the tailgate struts
3 Disconnect the wiring for the heated rear window and tailgate wiper motor. Also disconnect the washer tube.
4 Prise the blanking plates from the rear of the headlining, then unscrew the mounting nuts and lift the tailgate from the car (see illustration).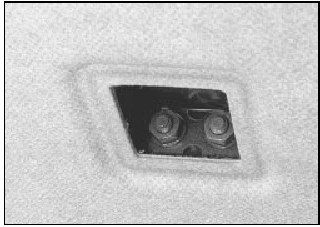 16.4 Tailgate mounting nuts behind the headlining
Refitting
5 Refitting is a reversal of removal, but before fully tightening the mounting nuts check that the tailgate is positioned centrally in the body aperture and make any adjustments to the lock and striker, as described in Section 17.










© 2023 www.peugeot205.ru. All Rights Reserved.